Please join us on Tuesday 12th March, 2019 for our Annual General Meeting with special guest Dr. Mark E. Laidre, Dartmouth College.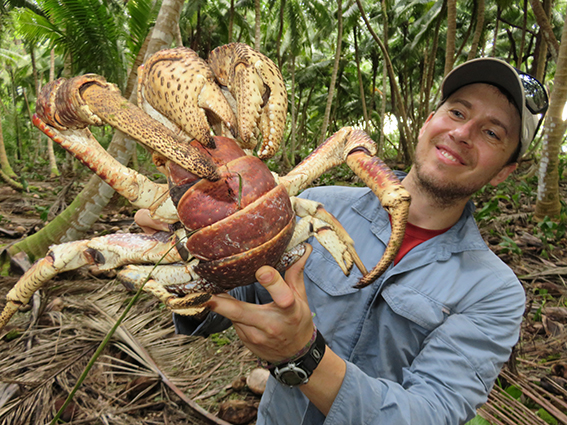 The evening, to be held at the Linnean Society London, will include CCT's formal AGM and a fantastic presentation The coconut crab: behavioral ecology and conservation from Darwin to present by Dr. Mark E. Laidre, Dartmouth College who has previously been on expedition to study coconut crabs on Diego Garcia. One of Dr Laidre's chief objectives is to continue a long-term field research program on coconut crabs with CCT.
2019 AGM
Tuesday 12th March
6-8pm
Linnean Society of London
Burlington House, Piccadilly, London, W1J 0BF
The event is FREE but please register to attend here.